Help Support The Site
Your donations help support development and improvements to the site. Thank you for your support!
View Other Content
Search Articles
Recent Articles
0
Walt Disney World Cable Channel Lineup
Walt Disney World Resort Cable Channel Lineup
as posted on Fort Fiends.net
UPDATED 11/6/14
Since November, 2012, only Digital TV's can receive the Fort's cable signal.
Older TV's require a converter box, which can be obtained from the Meadow Trading Post. There is no charge for this. You must present your KTTW card (received at check in) and fill out a form promising to return the box and agreeing to a $125 charge if you fail to do so.
The TV Channel line-up has completely changed, and the numbers are different from all other WDW resorts.
Here is the current listing, which is provided with the cable box. It is not provided with the check in packets, or even posted on the bulletin boards, and the on-screen listing is incorrect for the Fort. Also, the listing is not 100% accurate. There is a channel 18-1 which plays old Disney Cartoons (included below). There are probably other errors, but it would take a lot of time and effort to list them.
Channels noted in purple are Walt Disney World Resort TV
as posted on Fort Fiends.net
1.0 Nature
7.1 NBC Local
7.2 CBS Local
8.1 ABC Local
8.2 WUCFO (PBS)
9.1 CW 18
9.2 WOFL 35 -- Local FOX Affiliate
10.1 WRDQ 27
10.2 WHLV 52
11.1 WACX 55
11.2 WOPX 56
12.1 WRBW 65
12.2 WTGL 45
13.1 Duffy The Bear
13.2 Company Clips
14.1 ESPN Wild World of Sports
14.2 Walt Disney World Today
15.1 Disney Vacation Club
15.2 Disney Must Do
15.3 Your Next Disney Vacation
16.1 Radio Disney
16.2 Occasional WDW Video
16.3 Occasional WDW Video
17.1 WDW Tour (Spanish)
17.2 DVC (Spanish)
17.3 TV Japan
17.4 WOTF 43 (Telefutura)
18.1 Disney cartoons
18.2
Occasional WDW Video
18.3 Disney Springs (all info on Downtown Disney)
19.1 Your Disney Resort
as posted on Fort Fiends.net
20.1 ABC Family
20.2 Headline News
20.3 Oxygen
20.4 Lifetime
21.1 Lifetime Movies
21.2 ESPN
21.3 ESPN Classic
21.4 ESPN2
22.1 ESPNews
22.2 ESPN Deportes
22.3 Disney XD
22.4 Disney Channel
23.1 Program Guide
23.2 Food Network
23.3 History
23.4 The Learning Channel
24.1 TV Land
24.2 Animal Planet
24.3 Cooking Channel
24.4 HGTV
25.1 Infomercials
25.2 BET
25.3 A&E
25.4 Weather Channel
26.1 CNBC
26.2 MSNBC
26.3CNN
26.4 Golf Channel
27.1 FOX News
27.2 NFL Network
27.3 USA
27.4 National Geographic
28.1 Destination America
28.2 Biography
28.3 TBS
28.4 ESPNU
29.1 AMC
29.2 Discovery
29.3 SyFy
29.4 CMT
30.1 Bravo
30.2 NBC College Sports
30.3 TNT
30.4 WE tv
31.1 Travel Channel
31.2 CBS College Sports
31.3 Disney Junior
31.4 MLB Network
81.6 Company Clips
If anyone comes across updates or correction to the listing above, please PM BradyBzLyn12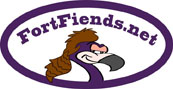 Article: Walt Disney World Cable Channel Lineup