Help Support The Site
Your donations help support development and improvements to the site. Thank you for your support!
View Other Content
Search Articles
Recent Articles
0
Approved Fire Pits for Fort Wilderness
Below is the flyer showing approved fire pits that is handed out to Fort Guests.
HELPFUL TIP:
The Fort will deliver firewood to Guests who have an approved fire pit. Contact the Front Desk. For a photo of roughly what you get for $24, see
this thread
from January 2013.
(With thanks to FortFiends.net member TCD!)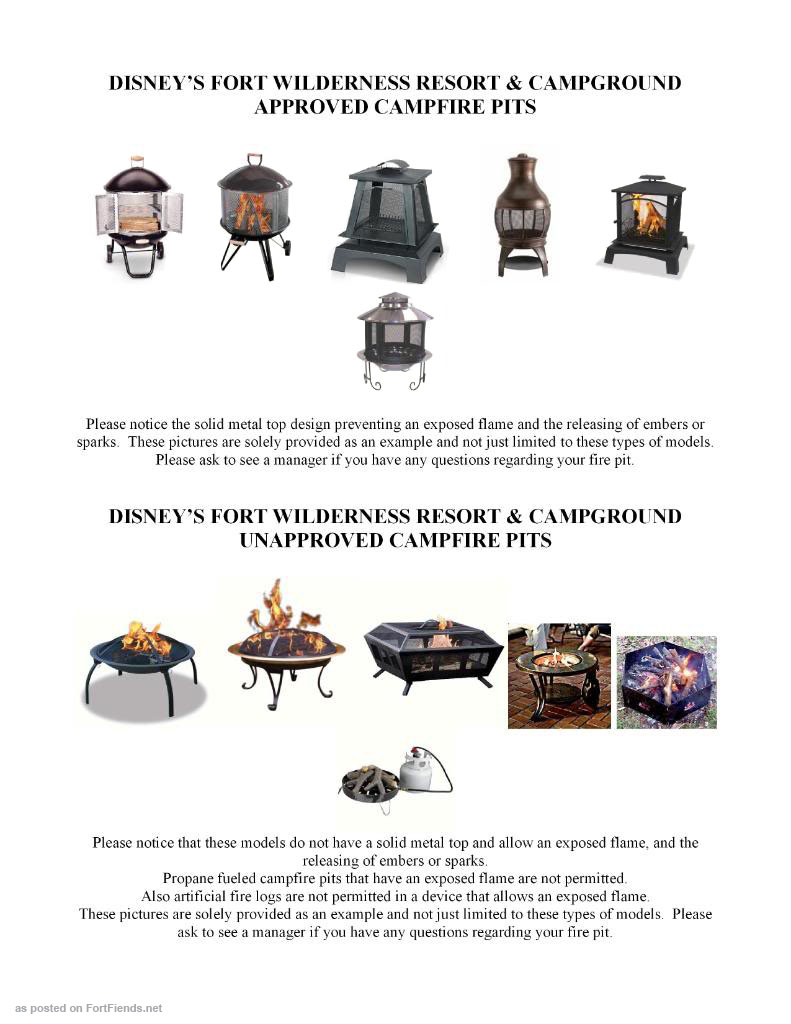 Article: Approved Fire Pits for Fort Wilderness