There's no time like the present to start sharing the H in SC and KFK family vacay to the Fort 2011. I have nothing short of a gazillion photos to sort through but I've done enough to get this report underway. So here we go….
Day 0
I refer to our first day as Day 0 because to me it doesn't count until I am parked in the Fort Wilderness overflow parking lot and walking into the outpost. H says it counts but I say no and I'm the one writing this .. SO THERE H!
H always makes me include a pic of our TT loaded and hitched but we didn't take one so here is a photo before we hitched up:
We didn't take the time to have breakfast at home.. Lucky there's one of these in our town…
Well we're not really lucky it's in our town. It's not my fave but the coffee is good.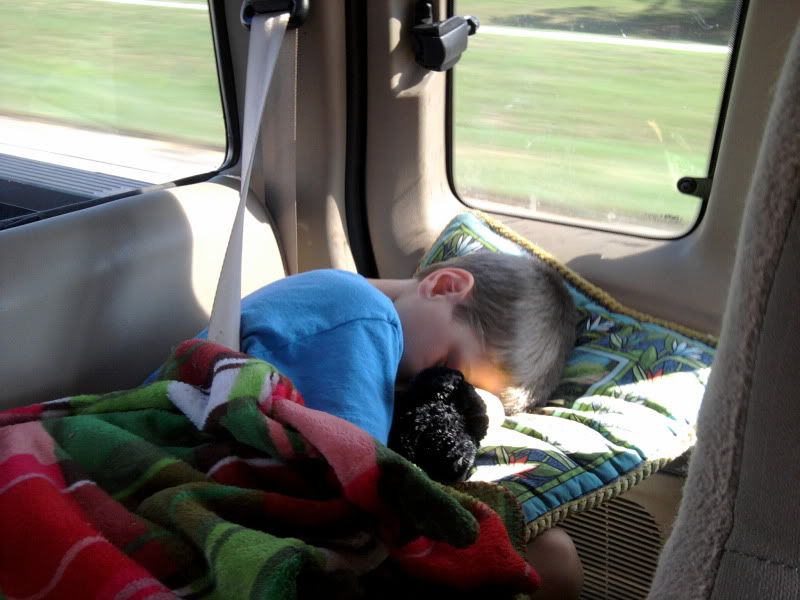 Lil H decided this was a good time for a few ZZZZZZZzzzzz's .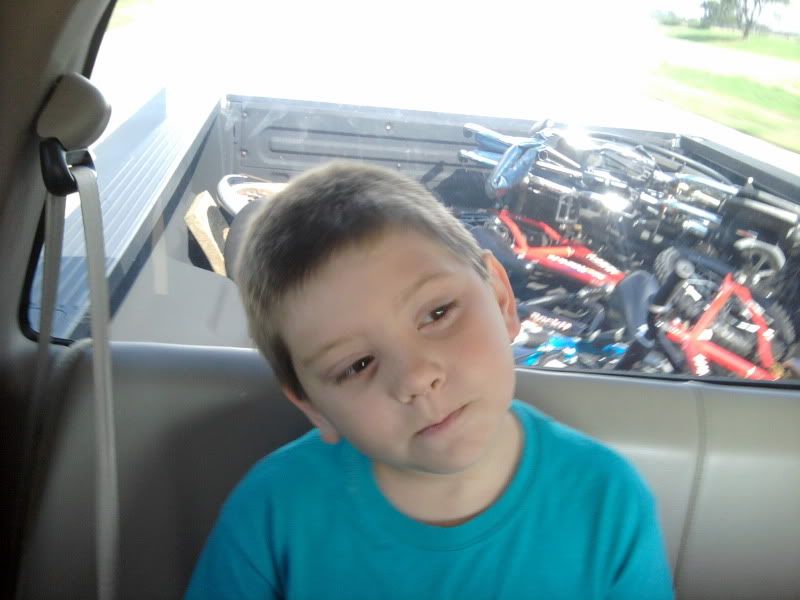 Gabe's taking it all in.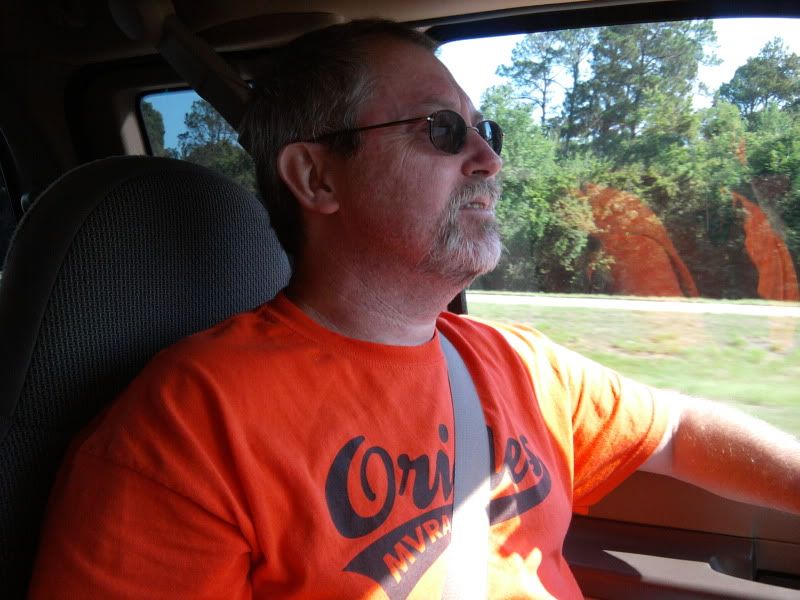 Good ole H.
As is our tradition we like to stay the first night outside the Magical gate. It helps us manage the kids and we're fresh and ready to go when we arrive at the Fort. Works for us.
Last year we stayed at Fort Summit KOA. This year we tried the Encore CG Lake Magic.
There was no lake that we saw…. Or magic. But it was only for overnight so it was alright.
When we arrived there was no one in the office. Literally no one. Only a sign directing you to another window. H went to the other window and there was another sign saying office was closed on Sunday. Ummm ... this was Sunday. We had no idea what to do so we did what anyone else would do… we just picked a site and set up. Even though the CG itself wasn't much to speak of we did get to enjoy this beautiful sunset…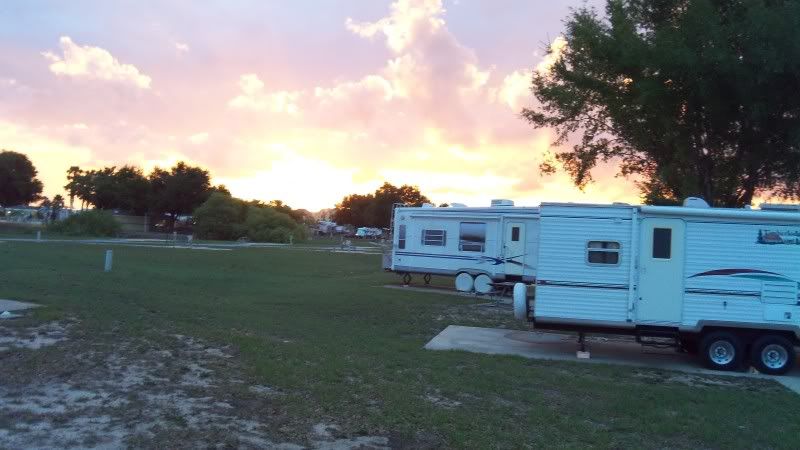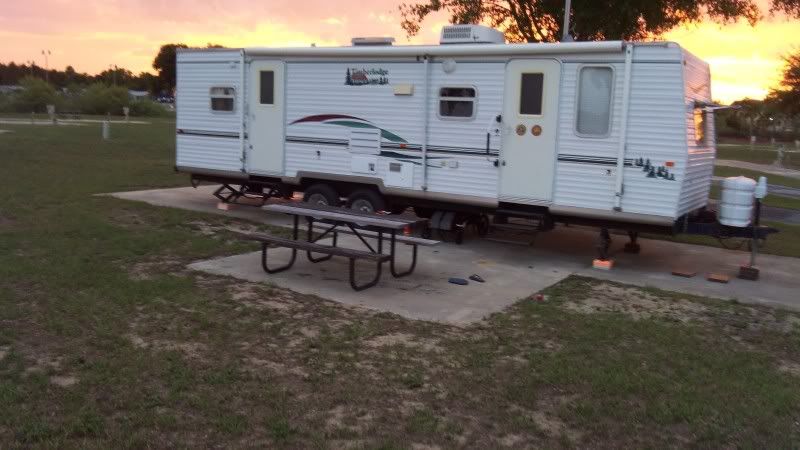 One of these photos shows me from the backside. It isn't as exciting as the backside of water but you may as well get used to it. H took a lot of similar ones. Even after I told him to stop.
At some point I bought groceries at the Publix across the street, ate fried chicken from Publix then we let the boys play awhile to burn off as much little boy energy as possible and then went inside for a good nights rest. Tomorrow will be a very important day. We arrive at the Fort. :)